24th Annual NYSPHSAA Intersectional Wrestling Championships
February 28, 1986 - March 1, 1986 @ Onondaga County War Memorial (Syracuse, New York)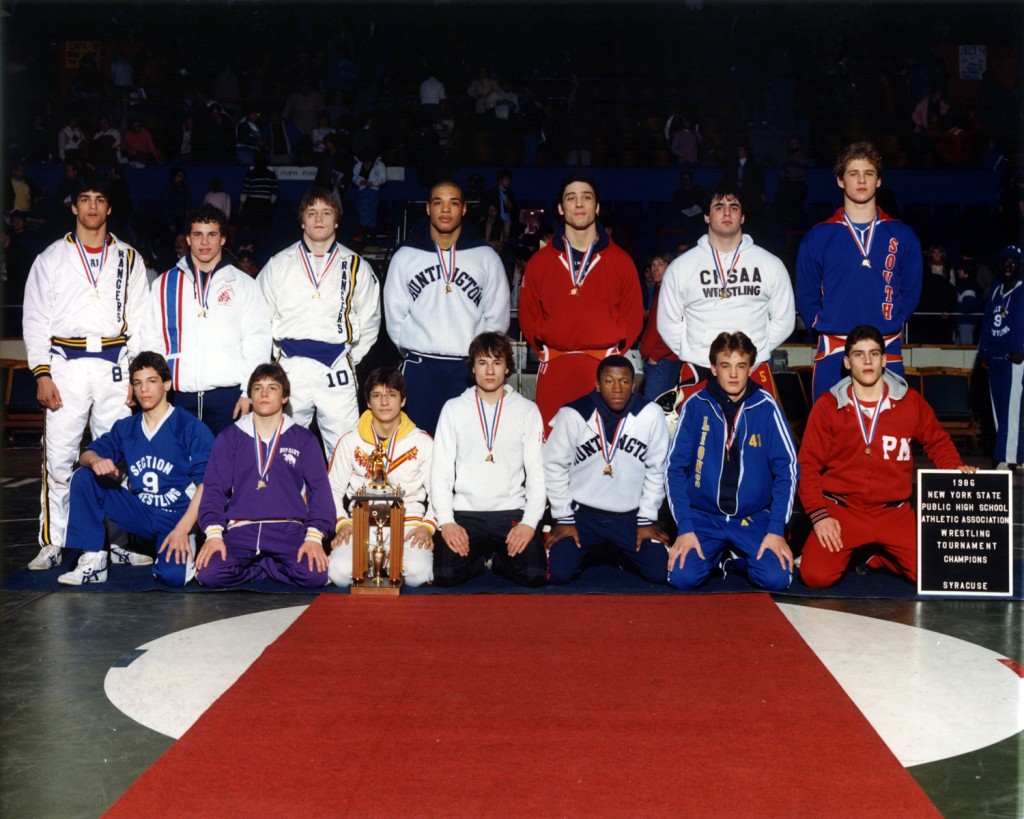 1986 NYSPHSAA Intersectional Wrestling Champions
Provided to armdrag.com by NYS Wrestling Chairman Reed Hawke. Click for larger image.





Slideshow: Medina Journal-Register



Varsity

Teams

Averill Park, Baldwinsville, Ballston Spa, Batavia, Berner, Bethpage, Brighton, Byron-Bergen, Calhoun, Canastota, Cassadaga Valley, Chaminade, Clarence, Commack South, Connetquot, East Islip, East Meadow, East Rochester, Elmira Notre Dame, Falconer, Farmingdale, Fort Plain, Fox Lane, Frontier, Fulton, Galway, Goshen, Half Hollow Hills - West, Herkimer, Hilton, Horseheads, Huntington, Island Trees, Ithaca, Jordan-Elbridge, Lancaster, Lawrence, Lockport, Long Beach, Longwood, Maple Grove, Marathon, Massena, Mechanicville, Middletown, Morrisville-Eaton, Newfield, North Rockland, Nyack, Olean, Patchogue-Medford, Pearl River, Pine Bush, Queensbury, Rondout Valley, Royalton-Hartland, Sachem, Salamanca, Shenendehowa, Spencerport, St. Anthony's, St. Francis, Unatego, Wantagh, Waverly, Wayne, West Islip, Whitehall, Williamsville South

Region Final

Section XI 246.5, Section VI 206.5, Section V 169.5, Section VIII 148, Section III 139, Section IV 126, Section II 122.5, Section IX 87, Section I 54, CHSAA 46, Section X 30.5, Section VII 16.5, PSAL 0

Outstanding Wrestler Award - Jeff Prescott (Olean/Section VI)

Championship Final (1st)


Consolation Final (3rd)


Consolation Final (5th)


Championship Semifinals



IF YOU HAVE ANY ADDITIONAL PHOTOS OR DOCUMENTATION FROM THIS EVENT, CONTACT INFO@ARMDRAG.COM.

Comments (24th Annual NYSPHSAA Intersectional Wrestling Championships)